You might want to convert your PST data files to HTML format, a universal format that can be viewed on any device. Additionally, this can create a backup of your emails in case something happens to your Outlook account or PST file.
However, converting PST to HTML file format is not an easy task, as there are not many tools on the market that can do it efficiently and accurately. Some converters might lose some formatting or data, or they might not offer you enough customization options
That's why you need Total Outlook Converter, a powerful and reliable tool that can convert PST file formats to HTML in a few simple steps.
PST to HTML Converter
Total Outlook Converter supports both PST and OST files, so you can convert any type of Outlook data with ease. You can also select individual folders inside the PST archive, such as calendar items, emails, drafts, and more. This way, you can convert only the data that you need.
Our converter has a user-friendly interface that lets you preview your PST emails before converting them. You can also add headers and footers to your HTML documents, which is useful for Bates stamping or adding page numbers. You can also exclude certain fields from your emails, such as sender, recipient, date, subject, etc. This way, you can customize your HTML output and keep only the parts of the email messages that you want.
It can also convert your OST/PST data files to other formats, for example, PST to EML, such as PDF, DOC, TXT, EML, and more. You can use Total Outlook Converter to handle all your Outlook conversion needs with just one tool.
Download Total Outlook Converter today and see for yourself how easy and fast it is to convert Outlook email data to HTML or any other format, like PST to DOC and other variants.
PST to HTML Converter Specifications
Full Software Name
Coolutils Outlook Converter
Description
Single-file and batch conversion of PST/OST files to HTML and 12 other formats
Processor
At least 2.4 GHz
RAM
2 GB
Minimum Hard Drive Space
193.2 MB
Operating System
Windows
2000/2003/Vista/7/8/10/11
Trial version
Free trial for the next 30 days!
How to Convert PST to HTML?
Our tool makes it easy to convert PST to HTML in just five steps:
1. Get Total Outlook Converter
Install the Total Outlook Converter tool on your PC and launch it.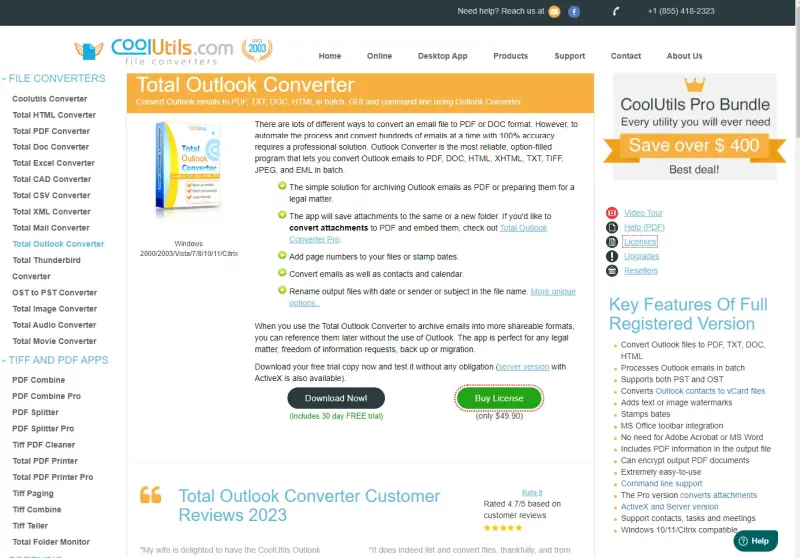 2. Specify the File to Convert
Open the tool and select the Microsoft Outlook PST file that you want to convert. You can browse or drag & drop a PST file to add it.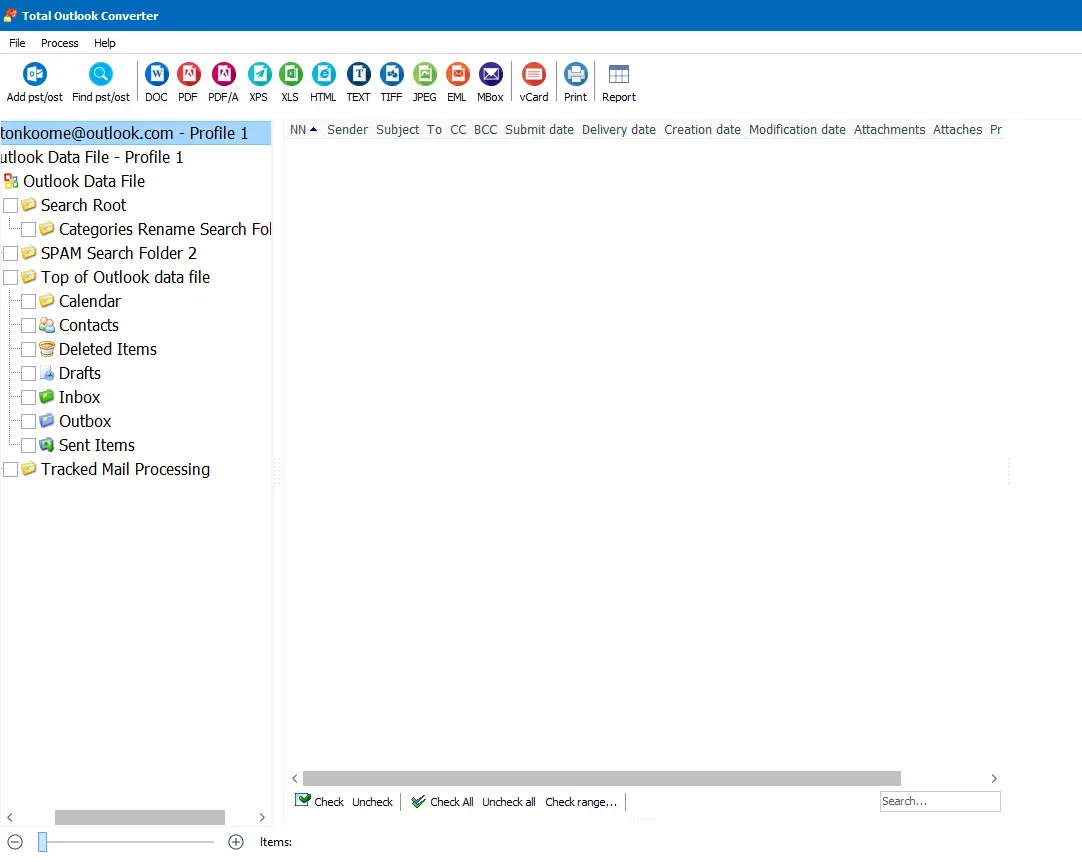 If you have Outlook on your device, you can also let the tool find the PST file automatically. You can export PST data files from MS Outlook as well.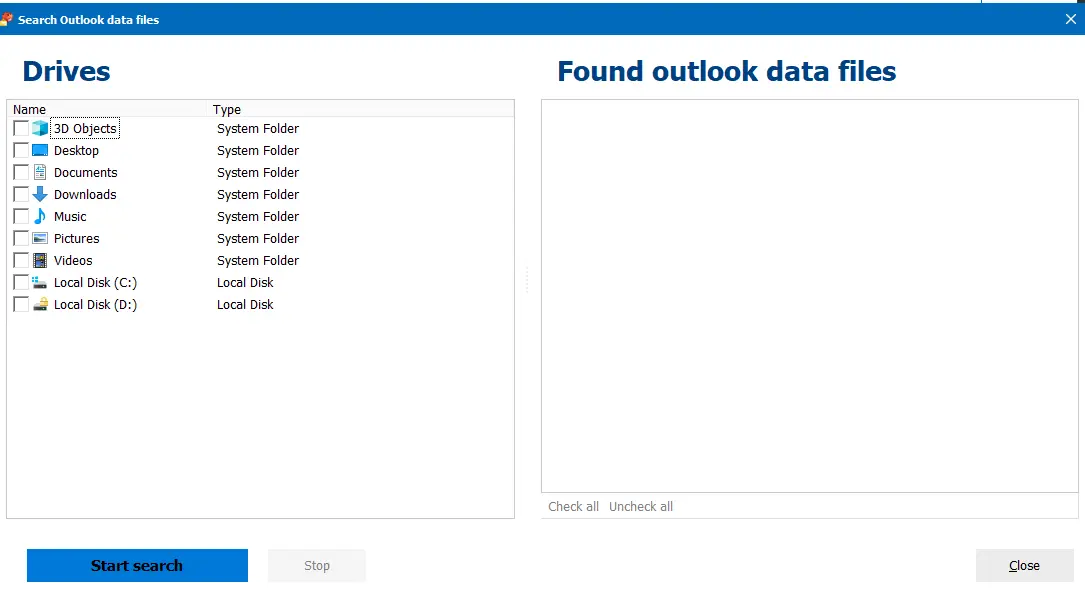 3. Choose Individual Folders to Convert
On the left side of the screen, you will see your file in a folder tree structure with its content visible.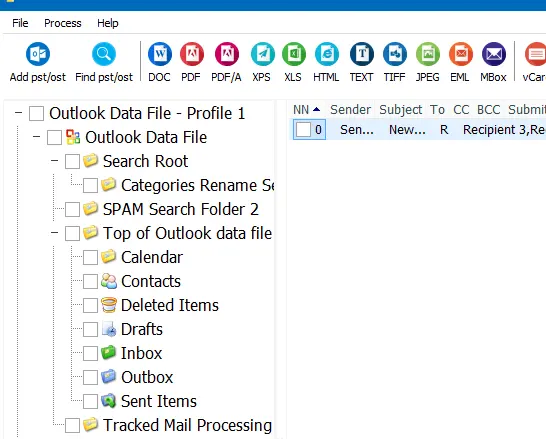 You can preview items before converting them to HTML format.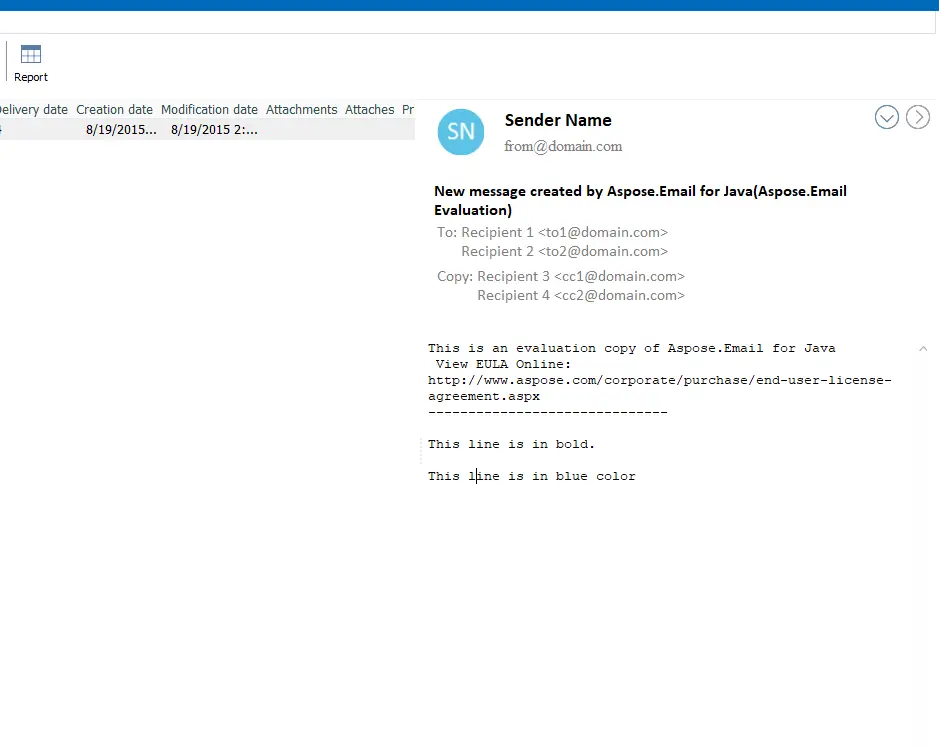 4. Set the Conversion Settings
Next, choose the settings for your conversion. You will need to select the file format, destination folder, name, orientation, page size, and other options for your HTML files.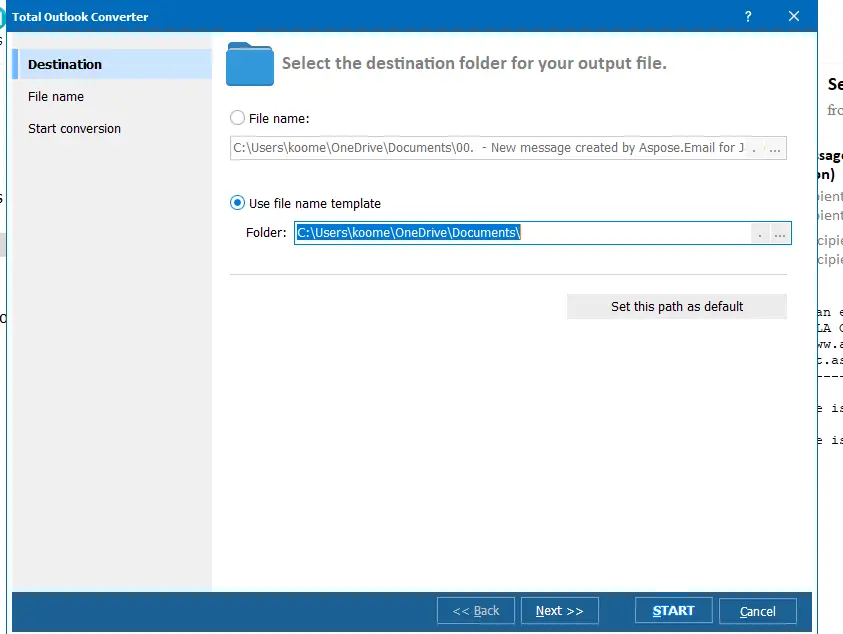 5. Start the Conversion
Click on 'start' to begin the conversion. A pop-up window will tell you when it is done. You can then launch your converted HTML file!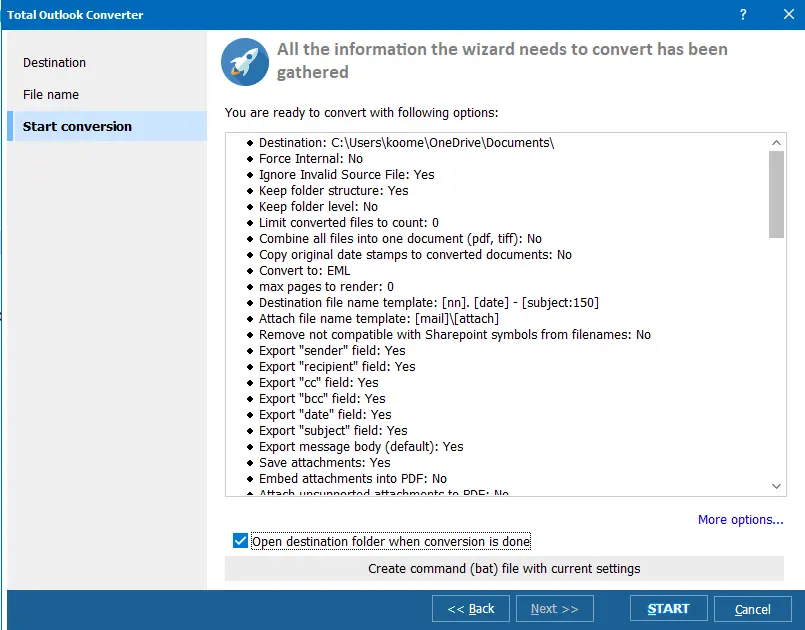 Can You Convert Multiple PST Files?
Are you drowning in a sea of PST files, desperately seeking a way to convert them all at once? Look no further! CoolUtils PST to HTML Converter offers you the power to batch convert multiple PST files effortlessly.
Batch Convert PST to HTML with CoolUtils
To convert multiple PST data files to HTML format, you can use CoolUtils' Total Outlook Converter. This tool can perform the conversion quickly and easily.
Here are the steps to follow for batch conversion of PST to HTML files:
Open the Total Outlook Converter tool and find the folder where your files are stored. Process to add more than one PST file.


Each PST file format will have its own tree structure. Make sure that you have ticked next to the file name.


Next, choose your desired PST to HTML conversion settings, such as destination, field, naming options, etc.
Click 'Start' to begin the conversion and wait for its completion Pop-up window.

Four Reasons to use PST to HTML Offline Converter
Using an offline converter to convert files to HTML format has many advantages.: Here are four reasons why you should use an offline converter:
Security: When you use an online converter, you have to upload PST file formats to a third-party server, which may pose a risk of data breach or loss. You also have to trust that the server will delete your files after the conversion.
No need for an internet connection: Online converters require a stable and fast internet connection and will be inconvenient or impossible if you have a slow or unreliable connection.
Multiple customization options: With an offline converter, you can have more control over the conversion process.
Faster conversion speed: Online conversion depends on the speed of the server and the internet connection to process your files. This can result in long waiting times or errors during the conversion.
Why Use an offline PST to HTML converter?
CoolUtils is the ultimate converter of PST to HTML files because it offers a comprehensive solution for your email conversion needs. With
Total Outlook Converter
, you can easily convert PST data storage files to HTML format with a few clicks. You can also customize the output by adding headers and footers, adjusting the layout, and choosing the encoding. Total Outlook Converter can handle large Unicode PST files without compromising the quality or speed of the conversion. Whether you need to convert one email or thousands, Total Outlook Converter will do it for you in a professional and efficient way. Download link.