How To Convert PST to PDF
MS Outlook is chosen by millions of organizations and individuals globally. It uses its proprietary format — PST — to store messages and diverse attached data like journals or calendars. However, unlike other apps from the MS Office package, it does not save data as PDFs.
Many users need to turn their emails into these files at least occasionally. After all, it is one of the most common document formats that may be opened on many platforms. There is more than one way to approach PST to PDF transition. This article will show you the most efficient methods to get the job done. Convert PST to PDF without hassle — it is not rocket science.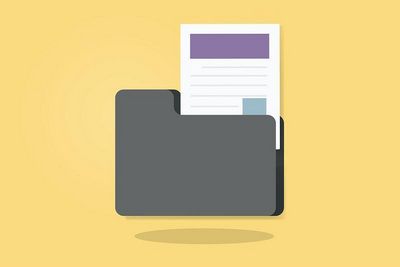 Why Convert PST to PDF?
First, PDF is a very convenient format. It has a number of obvious advantages. Specifically, users prefer to store emails as PDF files because:
they are easy to store and access;
they may be encrypted and protected with a password;
they are easier to move than Outlook PST files that are not portable by nature;
users who do not have Outlook on their devices can still view them;
conversion is a convenient way to save emails before retiring or prepare evidence for a legal investigation.
This does not mean Outlook PST has no benefits. First, it allows you to keep all of your correspondence in one place. You can access it whenever necessary.
On the downside, this format is platform-dependent: it is only recognized by the program that created it — i.e., Outlook. Conversion makes data easier to manage. Unfortunately, while other MS Office apps allow you to generate PDFs automatically, the mail client does not.
Manual methods exist, but they are extremely time-consuming and laborious. If you have only a little data to convert, try our free convert PST to PDF online service. Just upload the source file to the site, choose your output preferences, and download the result upon completion. This method works for modest amounts of data, but what if you have hundreds of emails, and all of them are valuable?
Things get tricky when there is a large volume to convert. In addition to the time required (users need to take multiple steps to convert PST to PDF each time), accuracy may also be affected. Why risk losing valuable information? The wisest approach is to use a tailor-made utility designed especially for PST to PDF transformation.
Why Automated Approach Is the Best
If the system could save emails as a PDF document flawlessly, there would be no demand for PST to PDF converter tools. Professional utilities like the Outlook Converter deliver quick and efficient results. These tools were devised specially for the task, and they offer the most reliable way to transform emails. Not only do they save your time — conversion is done with just one click. Even hundreds of messages are transformed in a flash, and the flexibility of the settings is impressive!
Just let the program detect the original Outlook PST file and launch the PST to PDF process. One piece of software is all it takes to convert all of your emails into the desired format. Total Outlook Converter works with all popular versions of Outlook and Windows: from XP to Windows 10. It is also very affordable and can be used an unlimited number of times. This means the more you turn PST to PDF— the cheaper every new conversion is!
Key Benefits of PST to PDF Converter
The system offers convenience, speed, and flexibility. No alternative methods can offer comparable advantages. Users of Total Outlook Converter for PST to PDF transformation enjoy multiple benefits. They can:
process big files with the *.pst or *.ost extension quickly and accurately;
choose between different PDF document types (plain, non-searchable, or PDF/A for archiving);
combine PST into one PDF document;
auto-apply bates numbers;
rename the resulting files;
change page size, orientation, and fit-to-page settings;
make the contents secure (e.g., safeguard it with a password or define permissions for different users);
include their virtual signature in the documents;
add pagination in the PDFs the program generates;
include information about related attachments into all output PDFs;
launch PST to PDF conversion via the command line when necessary.
Did you know that attachments can be transformed just as easily? The advanced Pro version of the tool can handle a broad spectrum of source formats: BMP, DOC, HTML, JPEG, PNG, PPT, RTF, TIFF, TXT, XHTML, XLS. All of them are turned into PDFs quickly. There is also a server version with ActiveX.
1-2-3
With the PST to PDF converter, the process is a simple operation. There are just three steps to convert PST to PDF. Your emails are transformed in a flash! Run the converter and do the following:
Choose the folder containing your messages (for example, Inbox).
Tick the messages you want to have converted.
Click on the 'PDF' button on the ribbon to convert PST to PDF.
That's all! The program will transform your correspondence in no time. You can combine all messages in one document or generate a separate file for each email. The PST to PDF converter allows easy change of the destination folder and file renaming. One may adjust the following parameters before they convert PST to PDF:
Destination
File Name
Fields
Appearance
Header
Footer
Convert Attachments with Ease
During the conversion from PST to PDF, attachments may be saved in several ways. The system may unpack zipped attachments, or save them as separate folders. It may include attached images into the documents and fit them to the page. Attached messages and documents may also be saved as separate files if necessary. The system has an intuitive interface that helps you convert PST in the most convenient way. Learn
how to convert with attachments
from PST to PDF on our site — there are many more tricks to try! Everything is done automatically and with guaranteed accuracy. You do not need to be well-versed in IT jargon to use it. Even beginners can cope with the transformation of PST to PDF by means of this PST to PDF converter.
Three Source Options
You can choose the way in which you want your emails fetched for conversion from PST to PDF. This depends on where your PST file is located, and whether this location is known to you. Total Outlook Converter for PST to PDF offers these options:
It can obtain emails by connecting to your Outlook account and convert PST to PDF files (the originals will remain in the system).
It can convert PST or OST files stored on your hard drive.
It can launch an automatic search for the files on your machine.
All-in-One
The Total Outlook Converter is the ultimate solution for PST to PDF conversion. It provides a smooth and speedy transformation of emails and attachments, with guaranteed precision. You can convert PST in a quick and hassle-free way! Whether you need to back up data or prepare for litigation, this lightweight tool will create flawless PDFs. Customizable and affordable, it comes with a wide range of licenses: for personal and business use, plus server and developer options. Download a free
trial version
today and allow it to convert PST with ease! You can always
contact us
for more information.