The tagged image file format is the standard for high color depth graphics, and it is widely used in photography and desktop publishing. These files are lossless, so they ensure superior image quality. When users try to create TIFF files out of PDFs, they often encounter the same problem: Their scanning tools can only save each page separately. Total PDF Converter is the most flexible solution.
Does your document include more than one page? You can turn it into a bunch of TIFF files, or one multi-page one. The output will be extremely flexible. For example, the system will allow you to change the resolution - choose 75, 150, 300, or set your own value. The system will convert PDF to TIFF in seconds!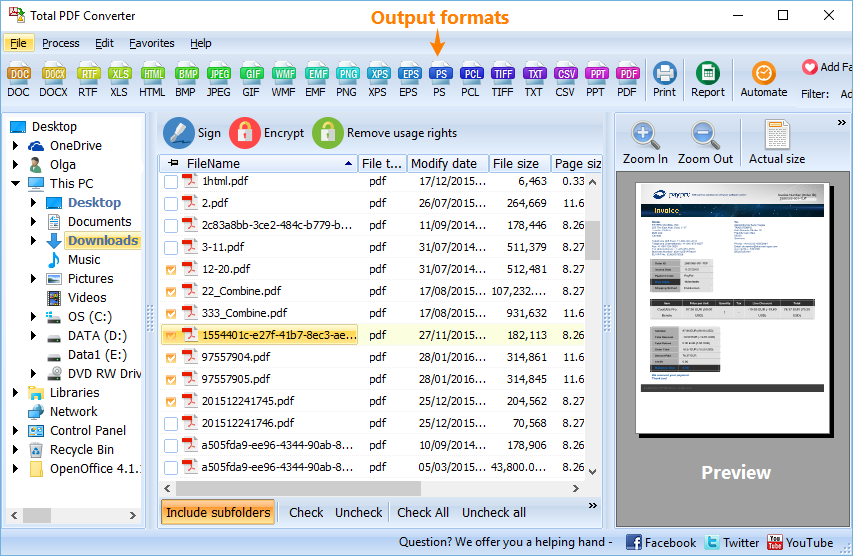 How to Convert PDF to TIFF
With this all-purpose converter, file transformation is lightning fast. All you need to do is run the program, choose your PDF file, set the parameters, and click the start button! Stick to the default settings if you want, or fine-tune the output to your needs.
This PDF to TIFF converter is easy to install and use. Even beginners find its interface easy to navigate. Any task is a breeze. Here is how to convert PDF to TIFF:
Navigate to the folder containing your PDF file and mark it.
Click on the TIFF button in the ribbon at the top.
Adjust the settings in the wizard.
Launch the conversion!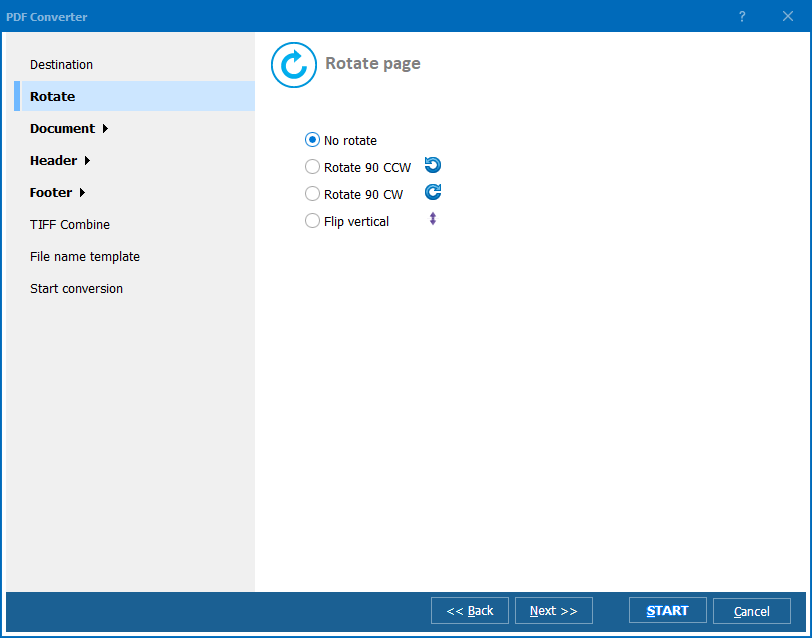 That's all! Upon completion, the TIFF file will land in its designated folder. Whether you create one TIFF or images for every page, the settings are just as flexible. You may change:
DPI resolution;
Compression type (all LZW levels supported);
Page size;
Name template.
If you want to have all pages merged into one image, open the "Multipage TIFF" tab and unmark "Every page into a separate file." Alternatively, you can convert PDF to TIFF with page-per-file copies. You may even transform documents to TIFF in a batch!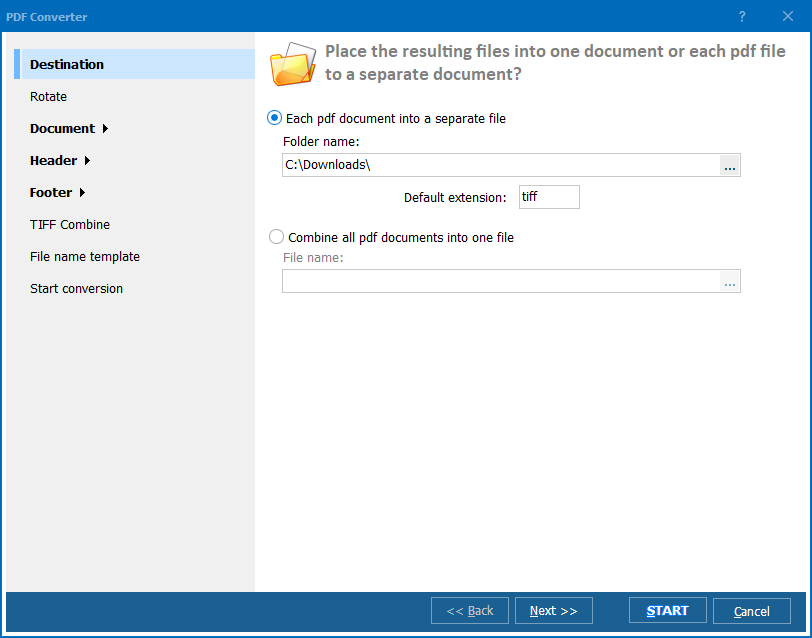 Try the Converter for Free!
The demo version of the Total PDF Converter comes with 30 days of free use. Try it now to discover the full potential of the system. Not only will it save PDF to TIFF - it offers over a dozen output options. Turn your documents into CVS, DOC, DOC text, EPS, HTML, JPEG, PDF/A, PS, RTF, TXT, Unicode, WMF, XHTML, or XLS files just as easily!