OGG is a compressed audio file that is very close to MP3, but it has better sound quality. OGG files can be opened with many programs, which include but are not limited to: Nullsoft Winamp Media Player 5.6, Roxio Creator 2012, PCF Miro, MPlayer, Foobar2000, BS.Player, Xion Audio Player, VideoLAN VLC media player, Microsoft Windows Media Player with DirectShow filter, and RealNetworks RealPlayer with Xiph OGG plugin. The format is also supported by many digital devices.
However, many users still cannot get used to this format and choose to convert OGG to MP4, a movie or audio clip that uses MPEG-4 compression and is popular among Internet users.
The simplest and yet most efficient way to convert OGG to MP4 is, of course, use OGG MP4 converter. However, we strongly suggest you try Total Audio Converter by CoolUtils, an all-purpose audio converter that can be used to convert files, grab music from the Internet, rip compact discs and much more.

Compatibility
Total Audio Converter can be used to process not only OGG and MP4 files, but also audio files saved in WAV, MP3, WMA, APE, FLAC, MP4, AAC, MPC and more. Target formats are also numerous.
Internet
Total Audio Converter allows you to convert audio files from YouTube and YouTube videos saved on your computer.
CDs
Total Audio Converter is perfect for converting CDA files into data-containing formats.
Now, let's see what it takes to convert OGG to MP4:
Download Total Audio Converter from CoolUtils website. Try the free trial version of the program! Use it for 30 days absolutely at no charge!
Install the program following the instructions
Open the program
Select the OGG files you wish to convert
Set MP4 as target format and click "Start!" to begin automatic conversion with default settings.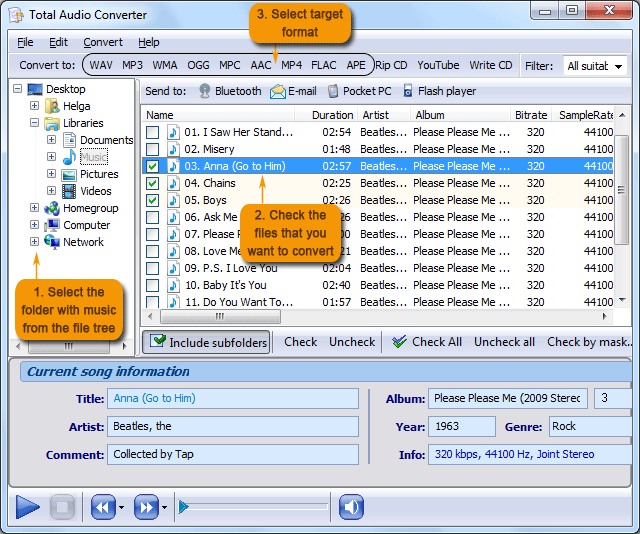 That's how easy it is to convert audio files with CoolUtils converter!
Contact CoolUtils customer support team to get more info about this and other products. Also, learn how to save up to 40% on the most famous CoolUtils converters!