PRN is a file extension for a page description language file used by printers. The PRN file contains printer commands in ASCII text that are usually fed to the printer when the user prints from an application. TIFF (Tagged Image File Format) is a raster graphics image format used for storing images, including photographs and line art. A TIFF file can be identified as a file with a ".tif" or ".tiff" filename extension.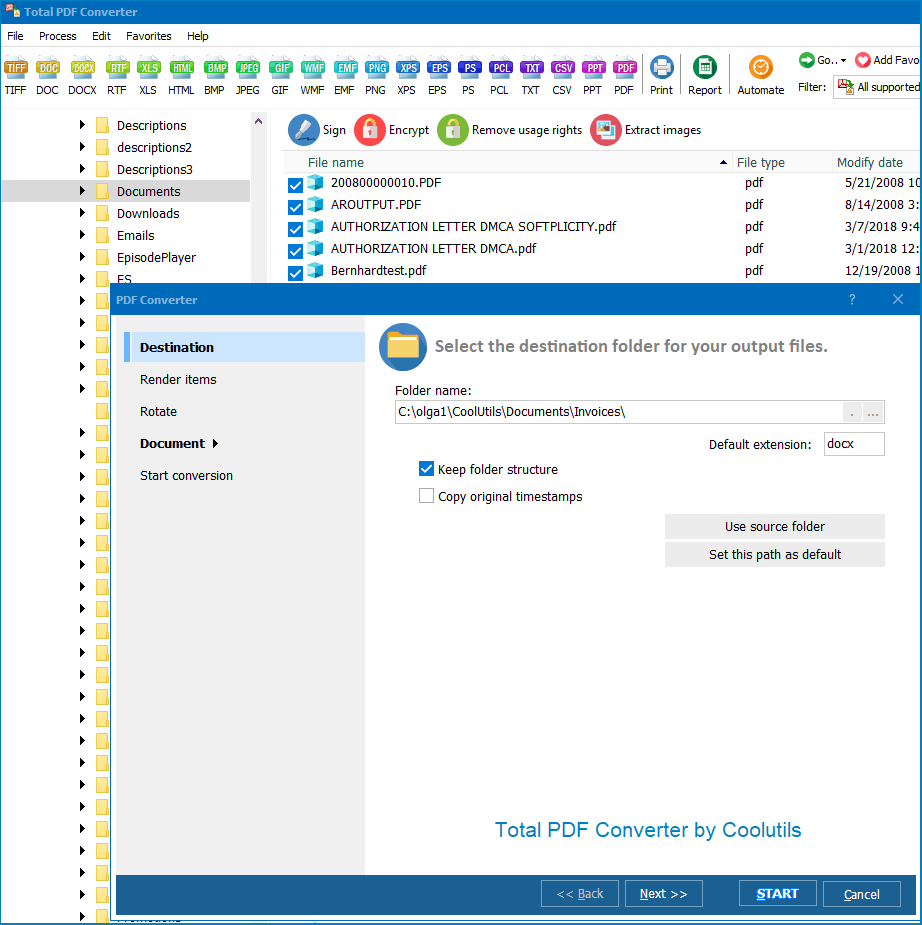 How to convert PRN to TIFF by our software
You can convert PRN files to TIFF using CoolUtils converter. Follow these easy steps:
Download CoolUtils converter here
Install the program following the wizard's instructions;
Run CoolUtils converter;
Add your PRN files into the program (you can convert several files at a time);
Select TIFF as your output format;
Press "Convert" and wait for the process to finish.

Now you know how to convert PRN to TIFF. CoolUtils converter is a fast, reliable and easy-to-use program that will help you get the job done in no time. Try it out today! Thanks for choosing CoolUtils