Thanks to our online EML to PDF converter, data transformation is completed in a flash, without any downloads. Just upload your EML file directly to our web-based system, specify your preferences, and let the CoolUtils tool handle the rest! Follow the steps below for ultrafast and customized conversion to PDF.
How to Convert EML to PDF Online in 3 Steps
1. Click the "Upload" icon to find the file via Windows Explorer. Drag and drop your EML file into the converter.
Set your preferred output preferences. You can add a header and/or footer, and choose from seven file formats, from PDF to TIFF.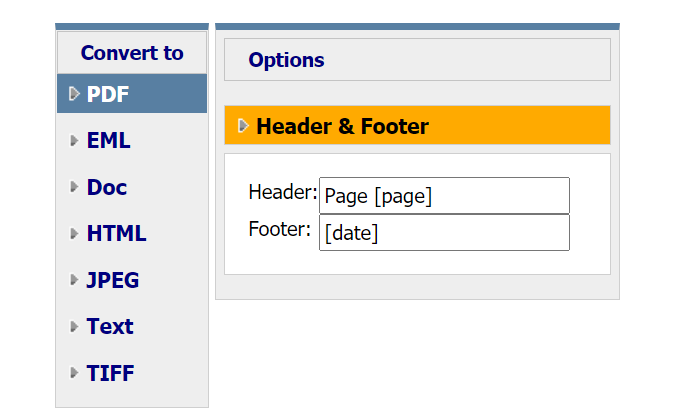 Next, Click "Download Converted File" to save it to your computer. Once your file is downloaded, you can open it with a compatible program of your extension choice (PDF, Doc, HTML, etc.).